Attention!! Now Offering:
Auto Recon Pros is the ONLY CERTIFIED provider for Motorcycle Rim Repair along the ENTIRE EAST COAST.
Auto Recon Pros
(919) 828-2223 
1601 Wake Forest Rd. Suite 103 Raleigh
Get Back On The Road
Our in-house wheel repair services get the job done faster and for less.
Our goal is to offer the best rim and wheel repair, refinishing, and auto body services available at affordable prices to get you back on the road in no time.
10% Discount on All Services for First Responders & Military Members 
WHEEL REPAIR & AUTO BODY SERVICES
Rim Guard Type Wheel Repairs and Refinishing...for LESS! Experience Makes the Difference!

We offer a full range of wheel and rim services to businesses and individuals in Raleigh, NC and beyond. Our wheel technicians are ACU-TRU® Certified adhering to strict standards for quality and safety.

Auto Recon Pros are Raleigh's auto body experts, helping customers repair everything from minor dents to auto accident damages. We have the knowledge to repair even the most challenging collision damage on all makes and models of domestic and import vehicles.
THE ONLY ACU-TRU® DEALER IN THE REGION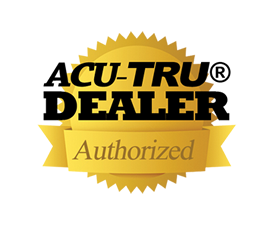 As an Authorized ACU-TRU Dealer we adhere to strict ACU-TRU standards for wheel repair and sales. This means that every wheel we repair and sell is guaranteed to be tru, straight and subject to our six-point check inspection before it leaves our facility. Call us at 919-828-2223 for a free quote or more information on the various wheel repair/refinishing services we offer.
Click Here to Visit Acu-Tru.com
The ACU-TRU® Wheel Repair System is the nation's foremost wheel and rim quality control system offering expert training in wheel repair & restoration, proprietary wheel straightening equipment and regional licensing for ACU-TRU® Authorized Dealers. Safe and reliable remanufacturing guidelines are adhered to throughout the wheel repair process.
Six-Point Check
Vibration
Lug Port Distortion
Structural Integrity
Bead Seat Corrosion
Lateral Run Out
High Speed Balance